Windshield Time
Safe Driving Tips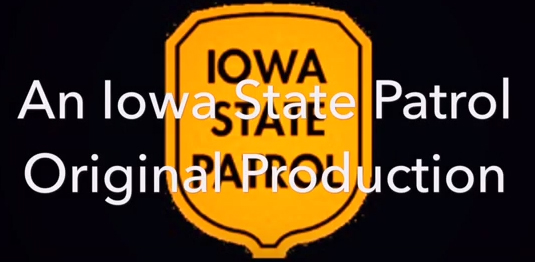 With traffic crashes continuing to be the #1 cause of death for teens and young adults, the Iowa State Patrol has created Windshield Time, a new video service aimed at changing this statistic. The idea is to continue training young drivers by promoting timely traffic safety messages in a short concise manner, even after they have completed their initial driver's education training.
The first video teaches about off road recovery:
Seatbelt compliance at ninety-two percent is an all-time high, but what about the other eight percent? View the video to find the answer:
The following video covers winter driving, maintaining control of your vehicle and a safe speed for the conditions, and your vehicle's braking ability:
Windshield Time is produced and edited locally; making timely traffic safety messages for the area a priority.
The length of a segment will be in the 2-3 minute time range.
The Windshield Time segment is stored on a YouTube channel.
Please contact Trooper Vice Kurtz directly with any questions or comments you might have.
Trooper Vince Kurtz «495«
Iowa State Patrol Public Relations
503 W. 44th St.
Spencer, IA 51301
office: 712-262-1424
fax: 712-262-3222
Twitter @TrooperKurtz
Facebook.com/vince.kurtz.71