CJ Roths
Most Athletic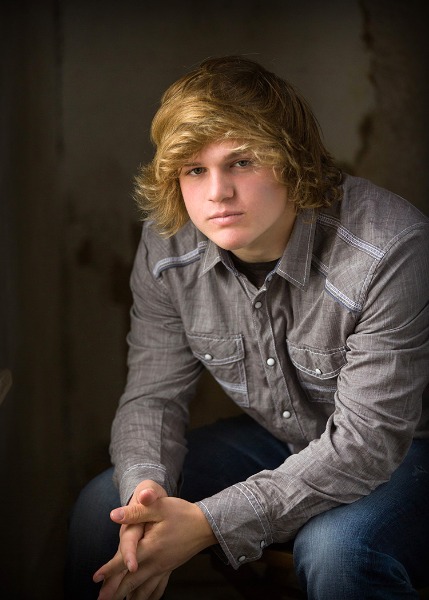 On September 4, 1997 a loving family welcomed CJ Roths into the world. CJ's parents are Craig and Dawn Roths, and Chad Sybesma. He also has two sisters, Wynter and Brekan, and one brother, Crue.
Throughout his high school career CJ has been very busy, participating in football, basketball, track, baseball, and choir. CJ has also been awarded 1st team all-state running back and linebacker. On top of his numerous extracurricular activities he is a lifeguard at the Rock Rapids Pool, and a member of the First Reformed Youth Group at the First Reformed Church. While trying to balance all of his activities, he also has a challenging semester in school. He is taking anatomy, personal finance, government, economics, college composition, novel, and entrepreneurship.
When CJ isn't busy playing sports, singing in the choir, or working, he has a long list of favorites. His favorite movie is "Varsity Blues" and his favorite T.V. shows are "How I Met Your Mother," "Friday Night Lights," "One Tree Hill," "Gossip Girl," "Friends," and "90210." In school he enjoys history, and his favorite book is "Gym Candy." He likes to listen to all kinds of music, and his favorite color is white.
CJ's future plans are to play college football somewhere and major in business. In ten years he sees himself "making money to support mi familia." His favorite high school memory was the playoff football game against Cherokee in a blizzard. If he could give words of wisdom to the underclassmen it would be to follow your heart. If he could spend one day with anyone, it would either be Muhammad Ali or Vince Lombardi because they are legends in the world of athletics and being successful.