Justin Van Otterloo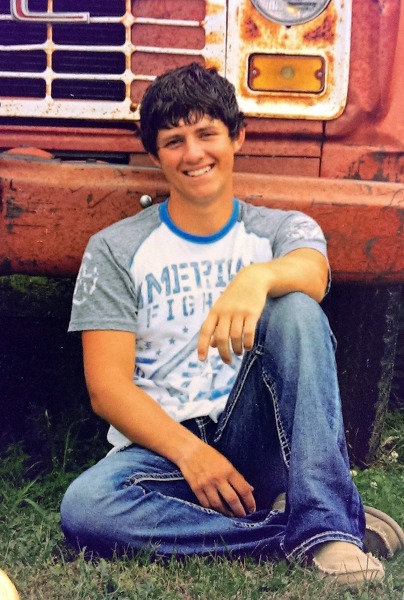 Justin Van Otterloo was born January 26, 1997. His family includes his dad Warren Van Otterloo, his mom Jodi Hintz, and his brother Nick McVay.
In school he has participated in FFA for 4 years, wrestling for 4 years, and football for 3 years. This year his classes are web page design, personal finance, government, reading American lit, ag business and work study. Outside of school he is involved in youth group.
Some of Justin's favorites include his favorite movie, "The Last Ride," country music, the color blue, the Bible, the food steak, the subject metal fab, and the TV show "The Last Frontier." In the future he plans to work and race horses, and in ten years he wants to settle down with a house.
Justin's favorite high school memory was going to team state wrestling. His words of wisdom to the underclassmen are "Don't count your chickens until they hatch. If Justin could spend a day with anyone he chose, he would choose his great uncle, so he can tell Justin about all the wars he was in.
~written by Danny K