Mattie Knobloch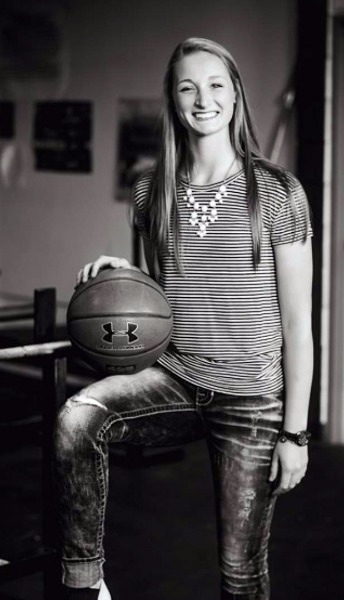 On September 21, 1997, the Knobloch family, which includes Dan and ReJean as parents and then Nate, Josie, Sadie, and Nedd as children, welcomed two wonderful twins into this world: Nash and Mattie. The better and younger of the twins was Mattie Rose Knobloch.
Fast forwarding to her high speed and busy high school career, Mattie has participated in basketball and volleyball for four years and track for one year. Besides having outstanding athletic ability, she has been an immense part of the FFA chapter. She was the reporter for two years, secretary for one year, and she was even the class treasurer for all four years in high school. She has received many honors like all-academic, 1st team all-state, 1st team all-conference, 2nd team all-review, all-tournament team, and was awarded the leadership award for volleyball this year at the final banquet.
During her senior year she has a very tough schedule that is preparing her for her life after high school. She is taking government, economics, accounting, calculus, and college composition. Outside of school she is a part of the Apostolic Christian Youth Group.
Mattie has a long list of favorites, which includes her favorite movie, "Jesse James- the American Outlaw," and eating birthday cake remix, which is her favorite ice cream from Cold Stone. Her favorite color is yellow, and her favorite T.V. show is "Gossip Girl." Last but not least, her favorite subject to study in school is math, which she excels at.
After high school Mattie will attend Southeast Tech in Sioux Falls and get a two year accounting degree. In ten years she sees herself married with kids and hopes to have a stable job. Her most memorable moment at Central Lyon was making it to state basketball her junior year and getting the opportunity to play in the Wells Fargo Arena.
If she could give one piece of advice to underclassmen, it would probably be the most important: "Don't change so people like you. Be yourself and the right people will love the real you." If she could spend one day with someone it would be RPK.