Kristina Vogt
Kind Kristina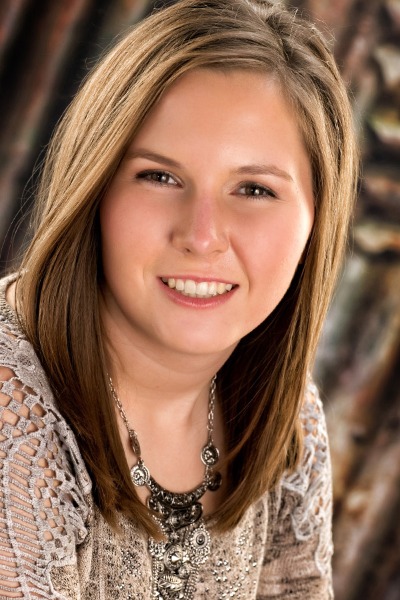 Kristina Vogt was born on July 17th, 1997 to her parents Mike and Nancy Vogt. She has two older siblings, Mitch and Karmen, and a dog named Hayden.
Kristina has been involved in various activities in high school: basketball, golf, softball, band, jazz band, international club, National Honor Society, state solo/ensemble contest, and quiz bowl. She has also been the football manager and helped out with the backpack program. Outside of school she has been in the CYO Youth group at Holy Name Catholic Church, served at The Banquet, and is a checker at Sunshine Foods. At school, Kristina takes band, single survival, anatomy and physiology, AP calculus, AP Spanish, entrepreneurship, college composition, Novel I, government, and economics. Kristina has attained the high honor roll all throughout high school.
Her favorite things are the movie "The Longest Ride," country music, the color orange, the book "Paper Towns," steak, science, the TV show "One Tree Hill," and the Iowa Hawkeyes. Kristina's most memorable moment in high school was going to state basketball.
Next year Kristina plans on attending either the University of Iowa or Creighton University and pursue a career as a physical therapist or physician's assistant. In 10 years, she hopes to see herself with a steady job, and possibly a family.
If Kristina could spend one day with someone she would choose her Grandpa Joe. She never got to know him very well because he died when she was little.
One thing Kristina would say to the underclassmen is, "Embrace the time you have in high school because it will be over before you know it."
~written by Liz D