Taylor Simon
Ready to Fly?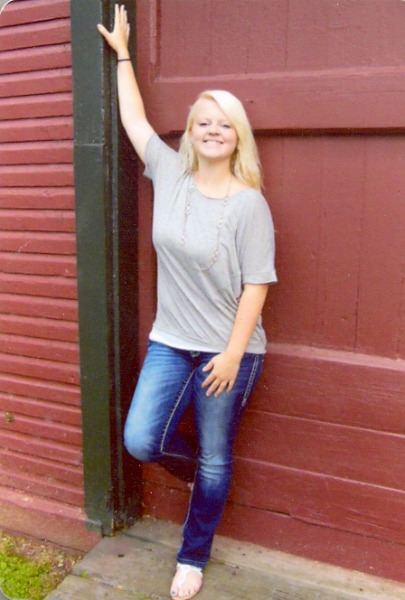 On November 24, 1997, a beautiful girl named Taylor Simon came into the world. She was born to parents Mark Simon and Dawn Bowder. Taylor also has a younger sister Caitlin. Rounding out her family are two dogs, Bear and Josie, and a cat, Lola.
Taylor's high school years have been filled with activities. She played volleyball her freshman year. The next two years she managed varsity volleyball. In addition to volleyball, she has participated in choir all four years. She was in two years of international club. Taylor also is included in the new book club this year. Along with her school work she has two jobs. Taylor works at Kid's Club and Pizza Ranch.
This semester Taylor is in psychology, directed observation, single survival, Novel II, and painting. Her plans after high school include college at DSU through the University Center to obtain her Bachelor's degree in early elementary education. She hopes to travel during her summers and start a career shortly after graduating. Soon after that she would like to settle down and raise a family. In ten years she can see herself teaching and possibly married and starting a family.
Taylor watches "Annabelle" and "American Horror Story." She enjoys reading the book "Sail" by James Patterson. She also loves country music and the color lime green. As far as food goes, soft pretzels would be her favorite. In school she favors the subjects of reading and English.
For Taylor homecoming week was her most memorable moment in high school, this year especially because it was her last one as a high school student. She advises the underclassmen, "High school really does fly by, I didn't believe anyone when they told me the same thing. Listen to them when they tell you and enjoy every minute of it." She would love to spend a day with her grandpa Mike. Many thing have changed since he passed away, and she would love to talk to him about. Also, she would like him to see her experiences.
~written by Kathryn V