Dustyn Ramsey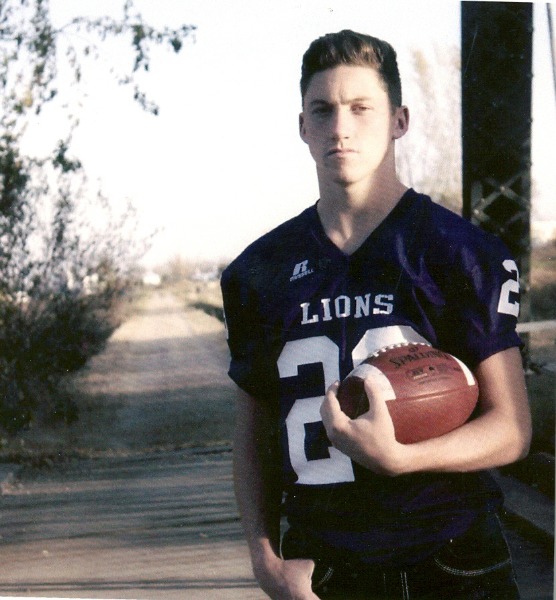 On July 21, 1998, Dustyn Lee James Ramsey was born. His parents are Nate and Teresa Robinson. Dustyn has three brothers, Joey, Trysten, and Nathan Jr, and two sisters, Lexie and Morgan. He also has two cats, Jenny and Naula, and a dog named Miloh!
Throughout his high school career he has participated in football, basketball, track, baseball, FFA, and choir. This school year he is taking physics, shop, vo ag, college composition, and drawing classes. He also stays very busy by working at Subway! His most memorable moment in high school was being on the football field at the last football game in Spirit Lake.
Besides his busy schedule of sports and academics, he has a long list of favorites that he enjoys too. His favorite movie is "8 Seconds"; he likes country music and the color orange. His favorite food is Italian cuisine, and he likes the show "Duck Dynasty." In school he enjoys history and science. In his free time he likes to fish, hunt, and Frisbee golf.
For his plans after high school, they consist of him going into the National Guard as a military medic, and Dusty leaves at the end of August for boot camp. In ten years he sees himself patrolling the local area as a deputy sheriff.
If he had to give advice to an underclassmen, it would be that high school goes by fast, so take advantage of every single moment possible and don't take anything for granted. If he could spend one day with anyone, it would be his mom because there is nothing like spending a day with the person who loves you most.