Brady Metzger
Best Personality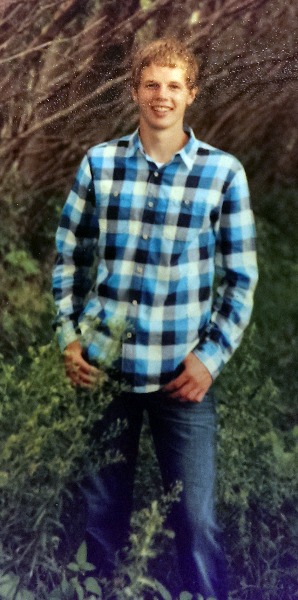 Brady Metzger was born on April 29, 1998, into a big loving family. His parents are Jerome and Jana. He has six siblings: Kayla, Grant, Austin, Addison, Aubrey and Abram.
Throughout high school Brady has participated in numerous activities. He has been involved in football and basketball for four years, jazz choir, swing choir, concert choir, TATU, FFA (this year's treasurer), and livestock judging. Brady is also involved in extracurricular clubs like quiz bowl, international club, and book club. Finally, he leads the senior class as the class vice-president. Outside of school he is a member of the Apostolic Christian Church youth group.
Brady's class schedule is very tough has he finishes off his high school career. He is taking physics, government, economics, anatomy, intro to psychology, choir, Novel I, college composition, AP calculus, and ag. business. Along with his intelligence he has a long list of favorites to top off his character. His favorite movie is "Unbroken," and he enjoys country music. His favorite color is blue, he likes Hardy Boys series, and he loves ice cream. Out of all the subjects in school, his two favorites are math and history. When he isn't studying, he enjoys watching "How I Met Your Mother." His most memorable high school moment was either when the football team beat Cherokee in football senior year during a blizzard, or when the boys beat West Lyon in basketball his sophomore year.
Brady has received awards to commend his academic excellence and his athletic achievements. He was inducted into National Honor Society and is on the high honor roll. He won the history award from the American Legion during his junior year and was also named academic all-district and all-state in football and first team all-district in football.
If he could give any words of wisdom to the underclassmen, it would be "Live every day as if it were your last. One day it will be," and "Work hard." If he could spend one day with anyone, it would be his grandmother on his mom's side. She passed away before he was able to meet her and he would like to get to know her and see what she was like. As Brady finishes off his years in high school, he looks forward to attending South Dakota State University for nursing. In ten years he sees himself with a good job and starting a family.
~written by Jenessa H