JC Sippel
Most Creative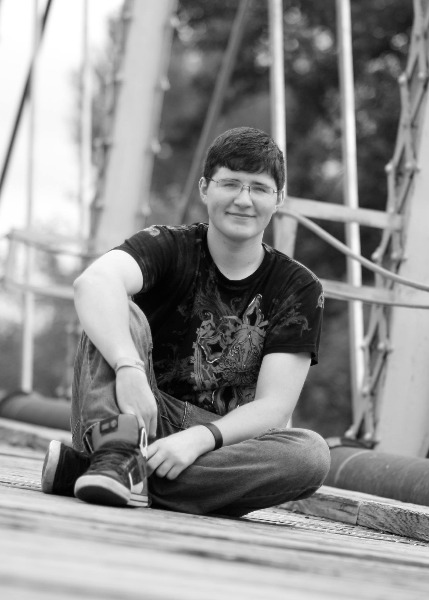 On September 4, 1997, JC Sippel was born to Jason and Angie Sippel.
JC has had a very steady, yet fun-filled year, participating in jazz band, robotics, working at Pizza Ranch, and being a part of the Holy Name Youth Group. Along with these things, JC has been a part of the football team for two years, been in two of the school's theater productions, has been in jazz band for all four years of his high school career, as well as being on the robotics team for three years.
Along with his extracurricular activities, JC is also very involved in his schooling. This year he is taking reading American lit, painting, economics, government, principles of engineering, and Novel 1. JC has earned a place on the honor roll this year for the classes he's taking.
Right now, JC is planning on attending STI. He's not quite sure what he wants to do when he gets there yet, but I'm sure he'll continue to enjoy some of his favorite classes like art and principles of engineering. JC also has a very big influence from metal music, since it is his favorite, and enjoys the book "You're Making Me Hate You; a Cantankerous Look At the Common Misconception that Human Have Any Common Sense Left" by Corey Taylor. Corey Taylor is the lead singer for the band Slipknot and is the person that JC would like to spend the day with. He wants to learn Corey's songwriting technique.
Along with metal music, and Corey Taylor's book, JC has a few more favorite things, like his favorite color, which is red. His favorite movie is "Deadpool," his favorite place to eat is at Carnaval Brazilian Buffet. You're most likely to find him watching "The Walking Dead" on Sunday nights. Some of his other favorite shows are "Breaking Bad," and "Better Call Saul."
~written by: Callista P