Samuel McCarty
Most School Spirit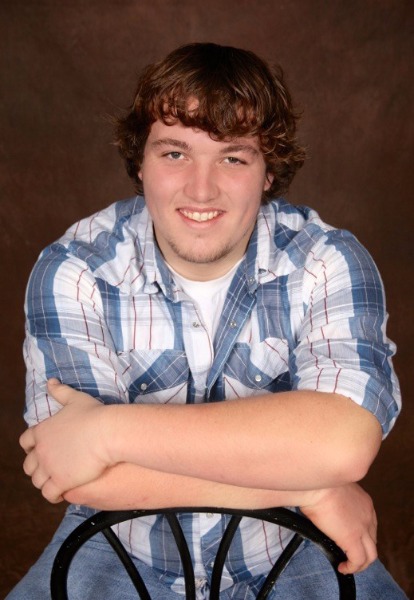 Samuel McCarty was born on December 25, 1997. His parents are Joseph and Kimberly McCarty. He has two older brothers, Grant VanDriel and Andrew McCarty.
Sam is involved in various activities at Central Lyon. Throughout high school, Sam has been in FFA, choir, football, and track. For three years, Sam was in wrestling two years each of baseball, the school musical, and robotics. Outside of school, Sam goes to the Holy Name Catholic Church in Rock Rapids. He has coached flag football, and he also coached and umped middle school baseball. This year, Sam has taken physics, work study at DGR, AP calc, ag business, government, economics, choir, Building trades II, and college comp.
For favorites, Sam likes the color blue, the book "American Sniper," spaghetti, math and science classes, and the TV shows "Street Outlaws" and "Prison Break." He also enjoys hobby-drag racing. His most memorable high school moment was his senior year of football.
In the future, Sam is going to attend Iowa State, majoring in mechanical engineering. In 10 years, he sees himself working at Ford as a mechanical engineer designing automobiles to be the best.
If Sam could spend one day someone, Sam would choose either Henry Ford or Adolf Hitler. Sam believes Henry Ford had an innovative mind, and Sam would want to find out how Ford's engineering of the automobile and tractor along with the assembly line happened. Sam would also like to spend a day with Hitler not only to find out how he got Germany to become a better country but also to figure out what caused him "to switch to become a terrible man."
Finally, Sam's words of wisdom to the underclassmen are, "Don't slack off, and apply yourself to the fullest. It will pay off at the end when it comes to college. Also, be respectful and truthful to others; it does get you farther in reality. I have experience with that."
~written by: Liz D