Christina Robison
Class Comedian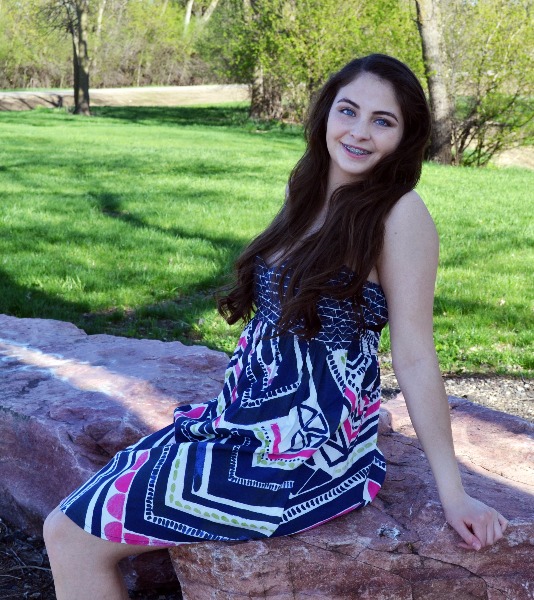 On July 13, 1997, Christina Robison came into the world. She was born to Curtis and Xochitl Robison. Christina also joined her older sister, Eloisa.
Christina involved herself in multiple activities throughout her high school years. She played volleyball. She was a member of TATU and International Club. For the music side of things, she participated in band, choir, musicals, and Jazz II. Christina also did speech and dance team. She volunteers at Rosie's and First Reformed Church.
Christina has kept a full schedule this year with band, choir, anatomy and physiology, consumer and business math, government, Novel II, Spanish IV, economics, and college composition. In the future she plans to attend school in California. In ten years she sees herself traveling around the world.
Christina's favorite movie is "10 Things I Hate About You." Her music tastes includes soul, pop-punk, rock, and R&B. She loves the color purple. Her favorite read is "Kiki Strike." She loves eating Chinese food. She especially enjoys the subject of anatomy and physiology. "Modern Family" is her favorite TV show.
Through high school Christina's most memorable moment was the Florida trip. "What happens in high school stays in high school," says Christina to the underclassmen. Given the choice of spending the day with anyone, she would choose Adele. Her choice was made so they can both sing about their feelings. She also says, "Who wouldn't want to spend a day with Adele?"
~written by Kathryn V