Jesse Schrick
Smiling Schrick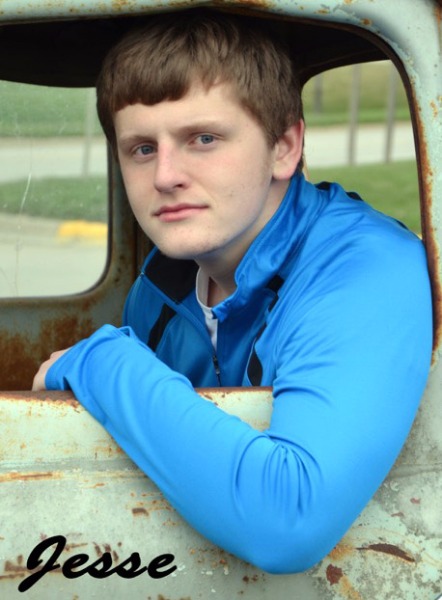 On December 28, 1997, Jeff and Jodi Schrick welcomed their son Jesse into the world. Jesse is also the brother to Jaren and Jace. They all live together with their family dog, Oscar.
During school, Jesse loves to keep himself busy with his schedule, which includes single survival, personal finance, government, economics, college composition, psychology, chemistry, college public speaking, college psychology, and P.E. After school, Jesse has also been a part of many extracurricular activities such as being on the football, basketball, and track teams, and has also been in many of the school's musicals and plays.
Jesse not only keeps busy during school, but also out of it. Jesse works at the pool in the summer, is a member of the First Baptist Church Youth Group, is a part of the Denim Project, and is going on a mission trip to Haiti with Touch of Hope.
Jesse has been offered to receive a band scholarship to USF; however, he plans to attend the University of Northern Iowa. From there, he hopes to someday have a career in the business field.
After school and his many extracurricular activities, you could find Jesse watching his favorite movie, which is Star Wars, or listening to his favorite song, Pump up the Jam. Jesse also enjoys to cheer on his favorite professional basketball team, the Miami Heat. If Jesse could spend the day with one person it would be Jesus, which makes sense because his favorite book is the Bible.
~written byCallista P