Mitch Riibe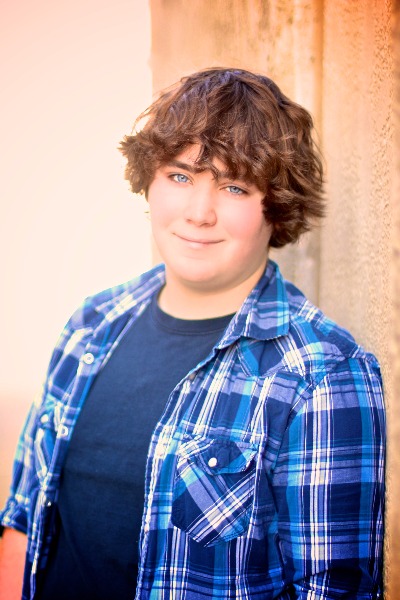 Mitch Riibe was born on July 11, 1998. His parents are Tina and Mike. Mitch also has a brother, Josh, a sister, Maddie, and his dog, Toby. Throughout high school Mitch has been involved in Speech, theater, choir, debate and forensics, and the schools newspaper. His schedule for his senior year is jam packed with economics, government, anatomy, choir, and Spanish I. The most memorable high school moment was receiving a letter in debate and forensics.
Mitch's favorites are the movie "Forrest Gump," any music besides screamo rock, the colors blue and orange, and black and red. His favorite books are the Harry Potter Series, and he loves to eat Red Lobster biscuits. In school, he enjoys history and science, and likes to watch the TV shows "NCIS" and "The Office."
After high school he wants to become a sports anchor on ESPN/NFL Network! In ten years Mitch sees himself living in Massachusetts with a nice house between Boston and New York. The words of wisdom he would give to underclassmen would be to take a selfie with Mr. Stegemann, "DO IT WOW!!" If he could spend one day with someone it would be Robin Williams, because he's his inspiration to be funny.
~Written by Jenessa H