Dylan Zeiner
Darling Dylan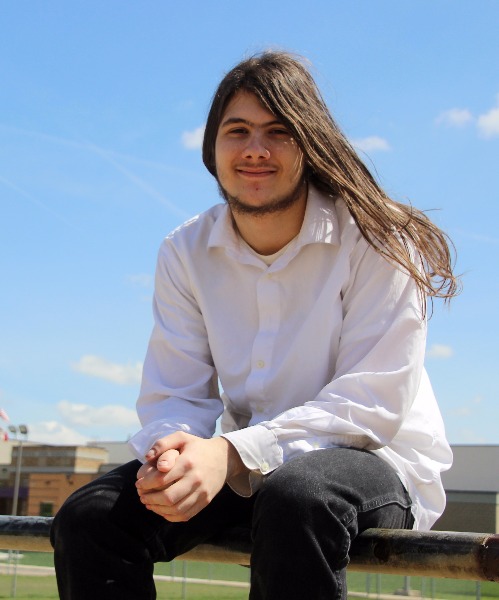 September 19, 1997: the legend of Dylan "Sancho" Zeiner was born.
Mr. Zeiner enjoys hard rock, "Lord of the Rings," fried chicken, the show "Breaking Bad," math and science classes, and purple things. One of his favorite musicians of all time is the band Avenged Sevenfold's late James Sullivan, who, if given the chance, he'd spend a day with.
Dylan's family consists of his mother, Jennifer, his sister, Hannah, his younger brother, A.J., and his older brother, Dominik.
He has been active in concert and swing choir for the entirety of his high school career. He's not entirely sure what career he wants to jump into, but knows it will have something to do with music. Dylan is taking a mixture of artistic and academic classes this year: AP calculus, physics, psychology, and three other art classes. He has also attained honor roll.
The part of high school that Dylan remembers the most is his experience in making new friends. When asked to give a piece of advice to his underclassmen, he said, "Don't wait to try and be involved. Just do it."
~written by Emma J