Caren Mashburn
Caring Caren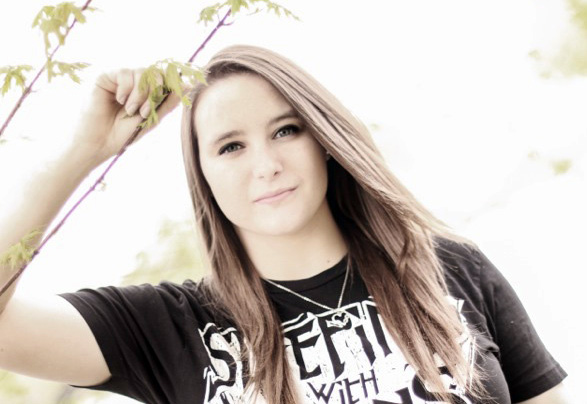 Caren Mashburn was born on March 8, 1998, to Kevin and Jennifer Mashburn. She is a sister to Emily, Ella and Dustin and has many pets in her household which include her dog Pudge, her cats Friskay, Daphne, Ducky, and Oliver, and her gerbils Bruce and Alfred.
Caren has been involved in many school activities this year and throughout her high school career. She has been a part of the choir, including both swing and jazz choir. Caren is also a cheerleader here at Central Lyon and has cheered for the JV Football team, the varsity football team, is a part of the stunt group and takes part in competition cheer as well. Her cheerleading career over the past few years has earned Caren many cheer awards and had made her MVP of the squad. Caren is also in the May Term play. In addition to school extracurricular activities, Caren is a child care assistant at Kids Club.
Even with all of her activities, Caren still manages to keep up with a busy schedule during school. Her schedule includes choir, psychology, chemistry, government, economic, college composition, drawing, and painting. Farther down the road, Caren hopes to go to college as well as get married to her current boyfriend. She hopes to move onto a Marine Corps Base with him and get a puppy or two.
Some of her favorite things include listening to metal, post-hardcore, and rock music, watching Spirited Away or The Walking Dead, and eating corndogs. If Caren could spend the day with anyone it would be with Paul Walker. She says that she would have loved to meet him because she grew up watching movies he starred in, like Brick Mansions, and the Fast&Furious movies.
A final piece of advice Caren would give to underclassmen would be to not stress out about everything, and to relax. Makes friends with everyone you meet and to have fun.
~written by Callista P