Alyssa Viereck
Amazing Alyssa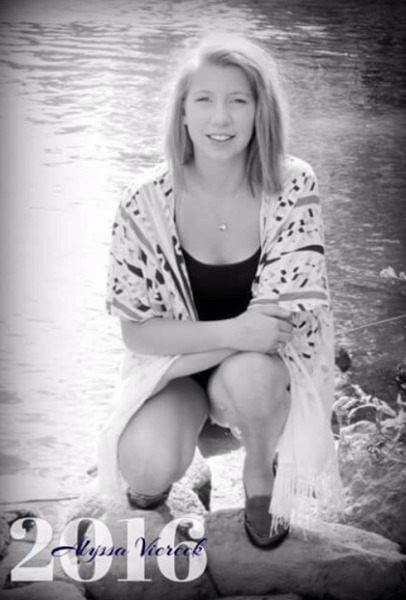 Alyssa Viereck was born on August 18, 1997. She is now 18 and a senior attending Central Lyon. Her family includes her dad Brett Medema, her mom Mandy Viereck, and her brother Jackson Viereck.
This year, Alyssa is taking basic writing at school and online she is taking government, econ, and English. Her future plans are to go to college, but she isn't sure where yet. In ten years, she sees herself having her own house and a full time job.
Alyssa has a variety of favorites. Her favorite movie is "Sisters," and for music it is country and today's hits. Other favorites include the color blue, the book "Twilight," chicken alfredo, the T.V. show "The Fosters," and hanging out with friends. Alyssa's most memorable moment from high school is going to after prom.
If Alyssa could spend one day with someone living or dead she would choose her grandpa that passed away a few years ago. They would always find something interesting to do like going into stores and just looking around.
Alyssa's word of wisdom for the underclassmen is show up to school and get your homework done.
~written by: Liz D