Dylan Robertson
Most Likely to Travel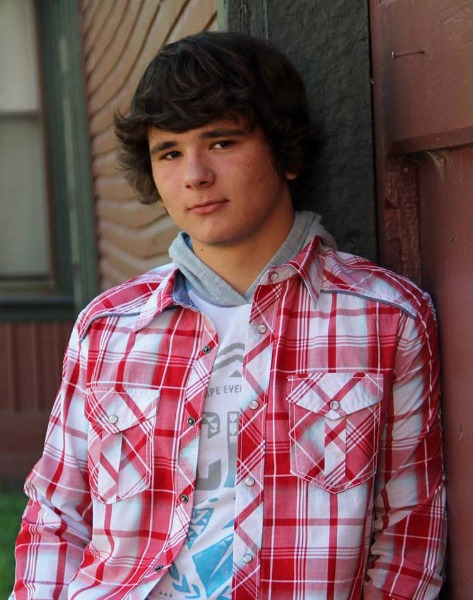 On June 1, 1998, the legend of D-Rob was born.
Dylan Robertson is currently a senior here at Central Lyon, and is notorious for his love of cars and Slade's chili cheese fries. He enjoys the show "The Office," wings, the color blue, rap music, the movie "Little Rascals," and the book "Mrs. Peregrine's Home for Peculiar Children." Dylan's ultimate goals in life are simple: to have a house, a motorcycle, friends, money, and a job.
Dylan is a year under his older brother and counterpart Tanner, who graduated in the previous year and was known as T-Rob. He lives with this two younger brothers Carter and Harison, and his mother Mandy.
This semester, Dylan is taking single survival, government, robotics, economics, and geometry. In addition to his schooling, he's also an active participant in FFA and robotics, as well as being a member of the track team. On top of that, he works part-time at Slade's Drive-In and attends his church's youth group (FRED), so his schedule is usually pretty tight.
One of his favorite, most memorable parts of his high school experience was watching state wrestling.
A little-known fact about Dylan is that he can be a fountain of insightful information, such as this quote: "Don't act like an idiot, and you won't be treated like one."
~written by Emma J