First Week of School
Even though Wednesday, August 23, was our first day of school for students at Central Lyon, staff gathered Monday and Tuesday for some preparation and training.
High school students began the day Wednesday gathering in the commons with friends followed by a welcome assembly. Principal Mr. Engleman stressed rules and student body president Brady Wright and teacher Mr. Wright entertained us with inspiring words and song.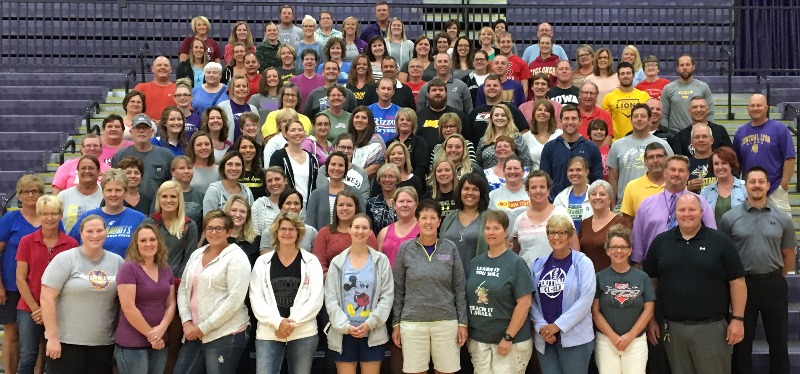 Launch the second image gallery player
Staff gather on Tuesday for staff development.
Student laptops were distributed along with an overview by Mr. Eben and Mr. Kruse on Outlook and OneDrive. Schedules are now in place. Have a great year everyone!