40 Book Challenge/AR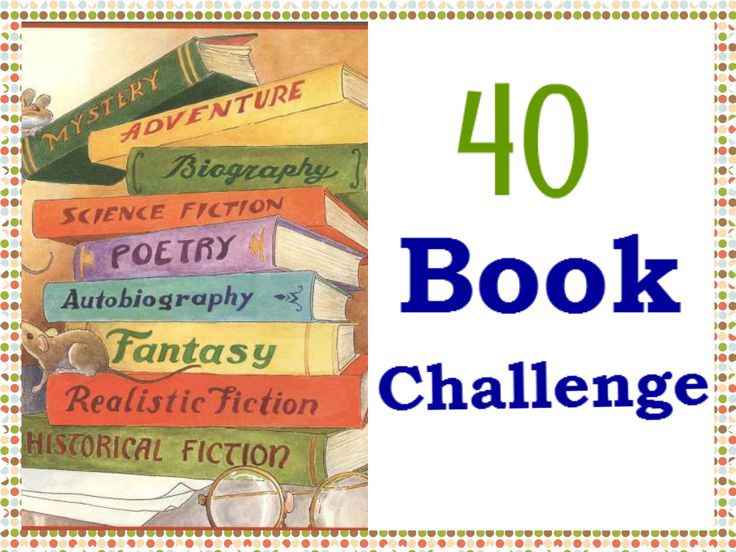 This year we are doing a few different things for accelerated reader. There are no point requirements and AR will not be figured into their reading grade.
40 Book Challenge:
This year we will be doing the 40 Book Challenge. I am challenging all students to read at least 40 books this year (on or above their grade level). Books do not have to be chapter books, however, they should NOT be easy readers. Once a student has read his/her book, they may choose one assignment/activity to complete about the book they read. Once they turn in their "assignment", they may add it to their personal chart in class. They will also add their daily reading minutes/pages on the website www.bookopolis.com. Throughout the year, we will celebrate student successes.
Assignments:
Students have three choices in order to have their book "count" towards their 40 books. 1: They may take the AR test that goes along with their book; 2: They may conference with me one-on-one to prove they read and understood their book; 3: They can do a book talk in front of the class. As the students progress through the year, we may add more activities. Students may still take the AR test if they decide to do option 2 or 3.
Accelerated Reader:
Since students can still take AR tests, I have decided to keep my AR celebrations. All students who receive 25 or more points per quarter will get to participate in a "party". We have done a pizza party in the past, but this may be something different this year. I like surprises!!
Students also get to play reading BINGO. Every book that they submit, gets them a bingo sticker. When they get BINGO on their card, they will get to choose a prize...have your child tell you about what prize they are working towards!!
I am very excited to give this challenge a try. If you have any questions, feel free to contact me!