Pizza Ranch Partners with School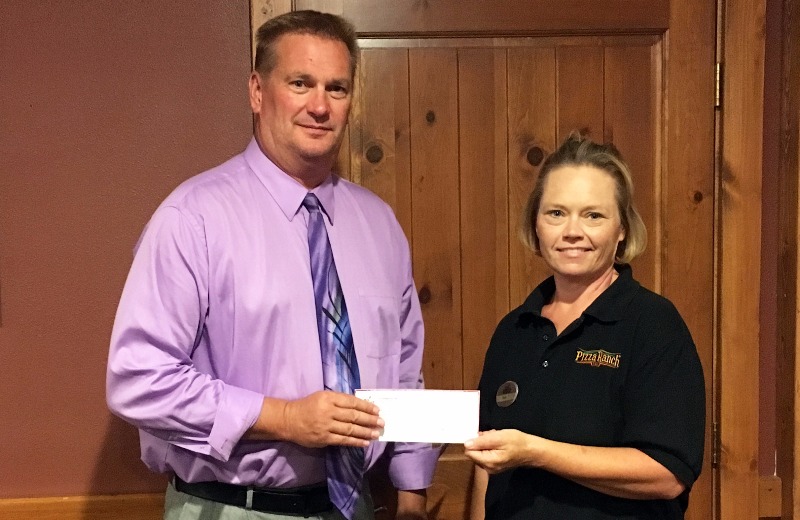 Pizza Ranch hosted Central Lyon teachers for a free buffet on their first day back from summer break. That's when new general manager Kim Hoogendoorn presented Superintendent Ackerman with a $1000 check for ranch wagons collected. Pizza Ranch also sponsors a Teacher Appriciation Week in the fall, distributing cards that offer teachers and staff a discount during the week.
Pizza Ranch also offers student programs such as Charactor Roundup, Reading Rodeo, Funraiser Tip Nights, and classroom tours.