Makayla DeJong
Beauty Queen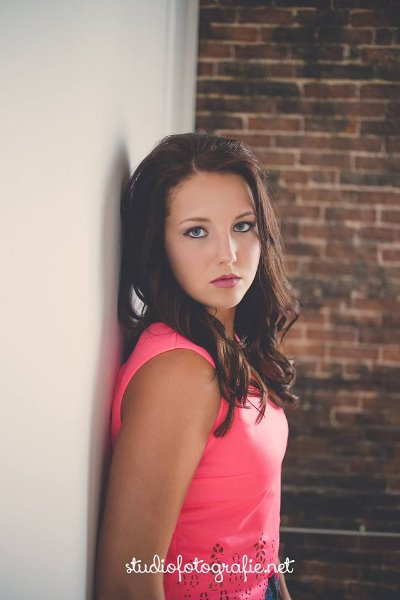 What do Amy and Eric Borman and Kelvin, Mandy, and Kaylee Van Hill have in common? On the outside, maybe nothing. Look a little deeper, and you'll find a young, beautiful woman by the name of Makayla DeJong, born on February 23, 1998.
She's a cheerleader for varsity football and varsity basketball. She also participates in competitive cheerleading. She participated in cross country for three years and track for two years. Makayla plays the flute in band and participates in the color guard during marching season. Makayla also enjoys being in beauty pageants.
For her senior year, Makayla is in band, choir, economics and government, speech, AP Spanish, human anatomy and physiology, and painting. She is also taking two college classes: human anatomy and physiology and medical terminology.
Her favorite movie is "Straight Outta Compton" which makes sense, since her favorite music is hip-hop/rap. She likes the book "Speak" and watching the show, "Grey's Anatomy." Makayla really enjoys pickles and the color gold. If she could spend one day with someone, it would be her mom, because they are best friends.
Makayla wants to become a pediatric nurse, and is planning on attending NCC for her degree. In ten years, she views herself having a job and a family. Her most memorable high school moment was cheering at her first pep rally.
Makayla's words of wisdom to underclassmen: "Be yourself, get involved with anything and everything you want to try, and don't worry about what others think. It's just high school." Sounds like a good idea, Makayla. Good luck!
Written By: Anya G.