Sierra Fastert
Hardest Worker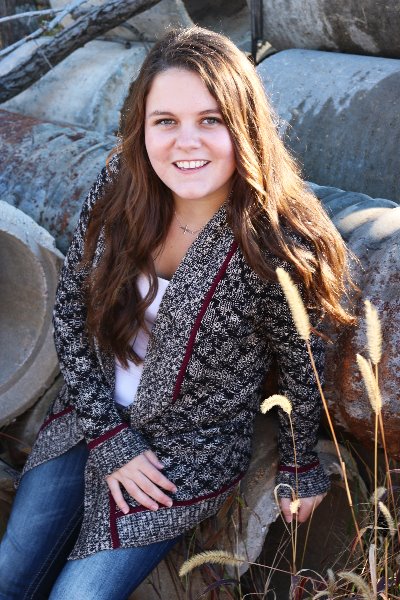 On March 25, 1997, John and Sally gave birth to a baby girl named Sierra Pearl Fastert. She has one older sister, Shelby, and two younger siblings, Sadie and Jarrett.
Sierra has been involved in various activities such as TATU, National Honor Society, 4-H (president), 4-H County Council (president), FFA (reporter), and livestock judging. She also is girls' basketball manager. In addition, she partakes in Bethel RCYF youth group. This school year Sierra is taking government, economics, college comp, college algebra, human relations, directed observation, psychology, and digital art.
Her favorite movies are any of the Nicholas Sparks movies. Many of her other favorites include country music, the color gray, the book "Fault in Our Stars," "One Tree Hill," and she has a taste for Italian food.
Sierra plans to attend a college next year and get a 4-year degree. In 10 years, she's hoping for a good full time job and the possibility of starting a family. Sierra's words of wisdom to the underclassmen are "Do what makes you happy."
Although Sierra says she's just the boring type of person, she's not. Sierra is quite the intelligent and hardworking senior.
Written By: Liz D.