Charlotte Marie Berg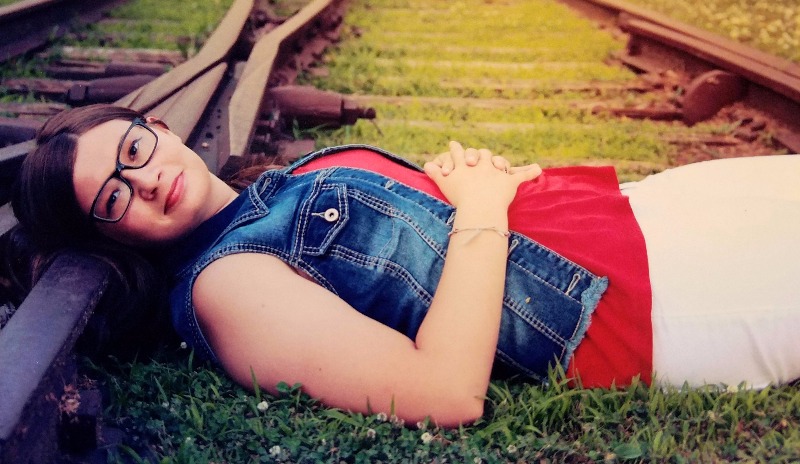 This Paul McCartney and Queen fan girl was born on April 3, 1999, to Lora and Keith Berg. Charlotte has three sisters: Pam, Mecinze, and Holly. She loves the movie 'Pride and Prejudice," listening to music, especially from The Beatles, The Who, and Queen. She likes to read the book, "Harry Potter and the Order of the Phoenix." She loves the color blue, eating orange chicken, and watching "The Office."
Charlotte has participated in band, choir, the May Term Play, and Jazz I. She also does sound for the fall musicals. Her senior schedule involves band, choir, advanced math, single survival, foundations of education, digital art, government, Novel II, college composition, ceramics, economics, and directed observation. She received outstanding soloist in jazz band in her junior year.
After high school, Charlotte plans on attending SDSU and major in music education. In ten years from now, she hopes to study abroad or teach music somewhere in the U.S. Charlotte fondly remembers when Mr. Langholdt asked the band during homecoming, why they didn't "whip the nae nae" with him.
Charlotte advises the underclassmen to put aside time to study even if they don't think they need to because it might actually pay off in the end. If she could spend a day with anyone, dead or alive, she would spend it with Dr. Brian May. She likes him, because he is an astrophysicist, animal rights activist, and the lead guitarist from Queen. She likes that he is a very accomplished man and would want to know how he balanced fame, family, friends, and a degree in astrophysics. She also thinks his hair is the best.
Written By Sierra R.