Jacob Anthony Skidmore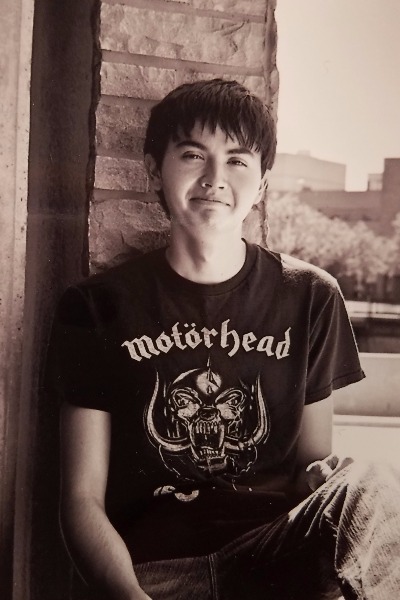 Born on July 6, 1998, Jacob Skidmore was brought into the lives of his parents, Pat and Melissa, and his older brother Dalton. A few years later, Jacob's younger brother Thomas was added to the family. Jacob's family has influenced him in many ways, a few of which being that Jacob loves to play guitar and listening to music (mainly rock) made before the 1990s. This fact is why Jacob would spend the day with Freddie Mercury from Queen if he could. Jacob admires that he wasn't afraid of how people saw him and loves the way he lived his life.
This year Jacob is taking a full variety of classes to keep himself busy like economics, government, single survival, independent art, digital art, web page design, band, physics, college composition, Novel II, and Vietnam era. Jacob is currently a part of jazz band and loves to fill his spare time reading Stephen King's novels like "The Mist," which is his favorite, and watching "Halloween" (1978).
After he graduates, Jacob plans to attend college for music. Maybe before then he can watch "Top Gear (U.K.)" a few more times before school starts again since it is his favorite TV show. In ten years' time, he hopes to have a full time job, a car, a house, and a few kids. Jacob doesn't want to forget his years here at Central Lyon and wants to remember a special moment from junior year—when Mikayla L. yelled out, "It's snowing outside!" in the middle of American history class.
Jacob's advice to the underclassmen is simple: "Don't be intimidated by the upperclassmen; they aren't as threatening as they seem."
Written By Callista P.