King Triton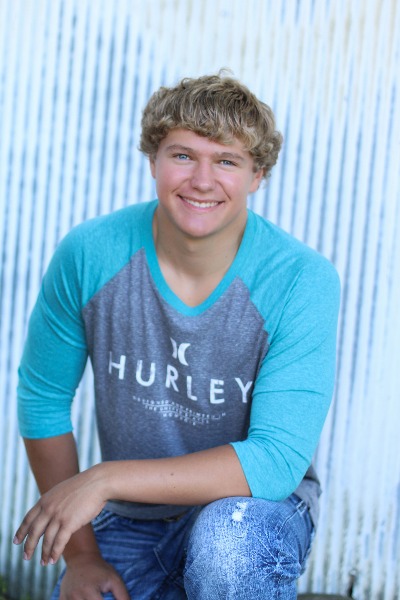 On May 21, 1998, David and Carol De Noble welcomed their first son, Austin, into the world. He has one younger brother, Andrew.
Austin has kept busy during his high school career with his extracurricular activities ranging from sports to the arts. He has enjoyed participating in football, basketball, track and baseball. Austin also has enjoyed being in the fall musicals, the May term plays, and choir. He is involved in his church choir and youth group. Austin made it to state track his junior year, was crowned homecoming king this fall, and was named a football captain.
This senior is in challenging classes this year. Austin is taking anatomy, advanced math, government, economics, and entrepreneurship. His future plans are attending college and getting a degree. In ten years, he says he sees himself out of college and working somewhere.
Austin has quite a few favorite things. His favorite movie is "Braveheart," and he likes to listen to hip hop. This senior enjoys the color purple and watching "The Big Bang Theory." Austin loves to eat, and when asked, he couldn't pick only one favorite food. His three favorite foods are ribs, steak, and cheeseburgers. He also said that his favorite subject in school is lunch. His most memorable high school moment was when he ate thirty-six donuts in one day at state track. Austin grew up watching the Vikings, and they are his favorite football team. If he could meet and spend a day with anyone, living or dead, he would meet Jared Allen, a Vikings player who he grew up watching.
These are Austin's words of wisdom to the underclassman: "There is no better feeling in the world than a warm pizza box on your lap after a game."
written by Dominique K.