Sassy Shyanne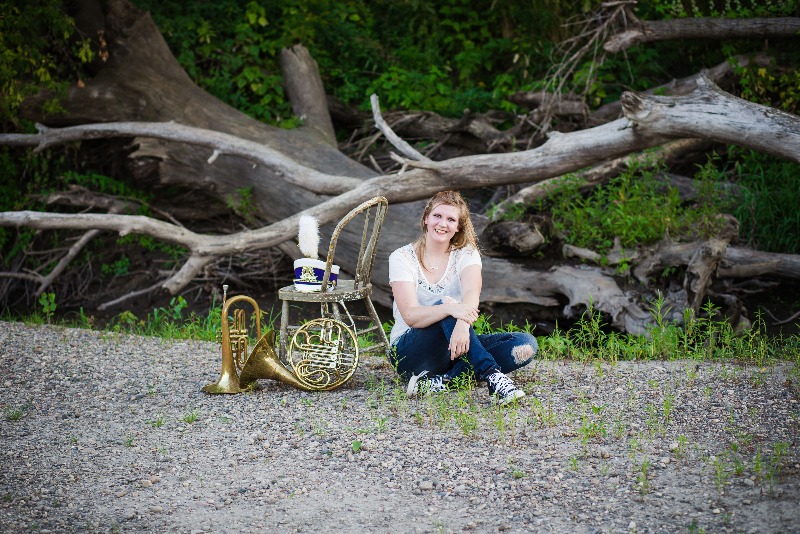 This Central Lyon senior, Shyanne Erickson, was born October 29, 1998, to Dave and Melissa Erickson. Shyanne has a sister, Shantell, and three dogs, Sophie, Gabbie, and Tytan. In her free time, she loves watching the movie "Aladdin," and listening to Twenty One Pilots, Panic! At The Disco, All Time Low, and Shinedown. She likes the colors yellow, black, and purple. She enjoys reading "The Best of Me," eating pizza, pasta, crab, chocolate, ice cream, and Chinese food. She also loves kittens and puppies.
In the community, she has participated in youth group at her church. In school, she has participated in band, choir, jazz band, jazz choir, and swing choir. Her senior schedule includes band, choir, business math, single survival, college composition, foods, government, economics, and state and local government. Her favorite subjects are music and history.
After high school, Shyanne plans on attending Morningside College in Sioux City for music education. She has already received a $5,000 scholarship, the highest available, from Morningside in vocal music. In ten years, Shyanne hopes to graduate from college, get married, have two children, live close to home, and be happy. One of Shyanne's most memorable high school moments, was when Mikayla Leuthold yelled out in the middle of Mr. Docker's American history class, "Look guys, it's snowing!"
If Shyanne could spend a day with anyone, dead or alive, she would spend it with her great-grandpa. She would want to have one last dinner with him, before he left. For the underclassman, Shyanne says if something is due in a couple weeks, do it right away that way you can enjoy your time in class and at home for other things. Assignments won't be late, and don't be afraid to ask for help because teachers will ALWAYS help you.
written by Sierra R.