The Flow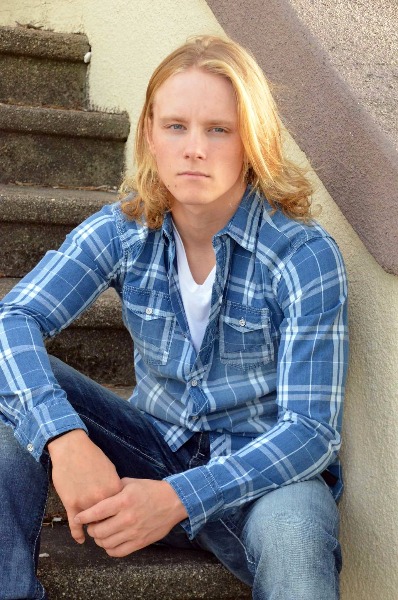 Mitchell Van Beek is often seen around school sporting his infamous man-bun. He was born June 21, 1998, to Keith and Cheryl Van Beek. Mitchell has an older sister, Coryn, and two dogs, Boise and Gracie. As one of our football captains, Mitchell leads the team as a receiver. On top of this he is also an honor student and on the wrestling, track, and baseball teams. In his high school career, he has been involved in band and choir. As a member of the community Mitchell is a part of the First Reformed Church youth group.
This year his schedule is jam packed with AP calculus, Spanish IV, anatomy, physics, college composition, government, and economics. These classes are important though, as Mitchell plans on attending college to study human biology. He has been granted the Old Gold scholarship to the University of Iowa, which is full tuition payment.
When it comes to favorites Mitchell has some unique ones. His favorite movie is "Braveheart," and he found his favorite book, "Anthem," while reading it for Novel I class his junior year. Mitchell's favorite food is pasta, and he loves the color blue. When he gets time to relax he'll watch his favorite TV show, "How I Met Your Mother," but when he has to study, the subjects he finds most interesting are science and history. One thing's for sure, when it comes to music Garth Brooks is his man.
Looking back at his experiences, Mitchell's most memorable moment in high school was wrestling in regional duals in a packed gym to make it to state. Isaac Newton is the person that Mitchell would want to spend the day with. He wants to know "how one thinks of calculus without calculus existing yet." Taking a look at the future, Mitchell sees himself having a job and 2 dogs. To all those younger people out there Mitchell's advice is, "Don't stress; just make progress."
written by Sydney E.