Miss Rock Rapids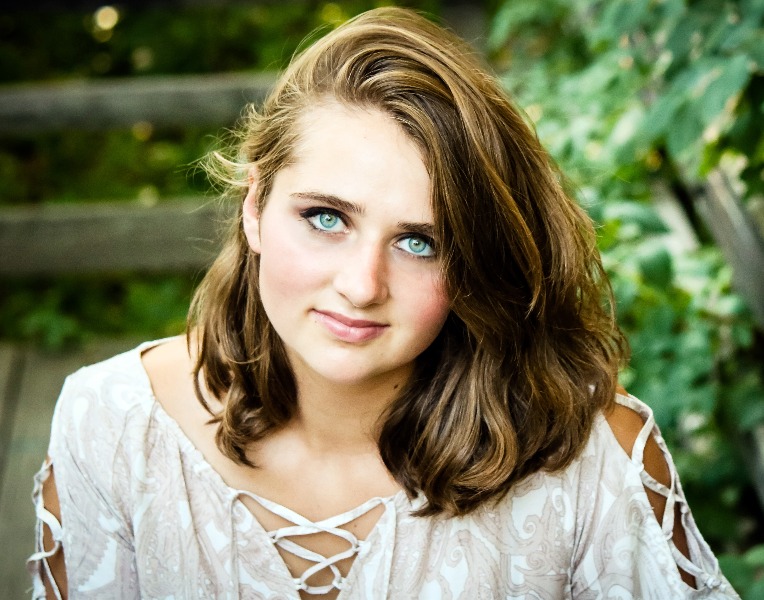 On June 18, 1999, Chad and Ginger Rasmussen welcomed their second child, Hope, into the world. Hope has an older sister, Angel, and two younger siblings, her brother Luke and sister Gabrielle. Joining their family is their dog, two horses, and their many cats. With her family, Hope loves to watch "The Voice," "The Next Food Network Star," and "Cutthroat Kitchen."
When she isn't at home, Hope gives every ounce of herself to anyone that needs her. In her years here at Central Lyon, Hope has been a part of band, jazz band, All-State band, choir, swing choir, jazz choir, solo/ensemble day, large group speech, individual speech, the May Term play, and mock trial. Hope has also put an enormous amount of time into being NHS vice president, book club president, student council vice president and helps out regularly with the backpack program. You can also find Hope on the volleyball or basketball courts and on the track. This year, Hope has also had the honor of becoming Miss Rock Rapids!
Not only does Hope fill her time at school, she also is a part of the Holy Name Catholic Church youth group and does music for church on Sundays. Her close relationship to the church is what inspires her. If she could spend the day with anyone, it would be Pope Francis. Hope loves how he lives and would be honored to witness and learn from his teachings.
For her final year, Hope has expanded herself in the classroom and is currently taking AP calculus, AP Spanish, anatomy and physiology, economics, government, college composition, band, and choir. Hope has been very successful in her classes, earning herself a spot on the high honor roll. Her favorite class was her Novel I class junior year with Mrs. Kroon.
In the future, Hope's only plans are to go to college. After that, in ten years' time, she would like to see herself married with kids and happy. To remember her years here at Central Lyon, Hope will hold on to her memory of Mr. Langholdt singing "Grease Lightening" during the May Term play karaoke session.
Hope's final piece of the advice for underclassmen is to work hard, be kind, and find joy in everything you do. Go with the flow, and try not to stress out over the little things.
written by Callista P.