Amayzing Mayzie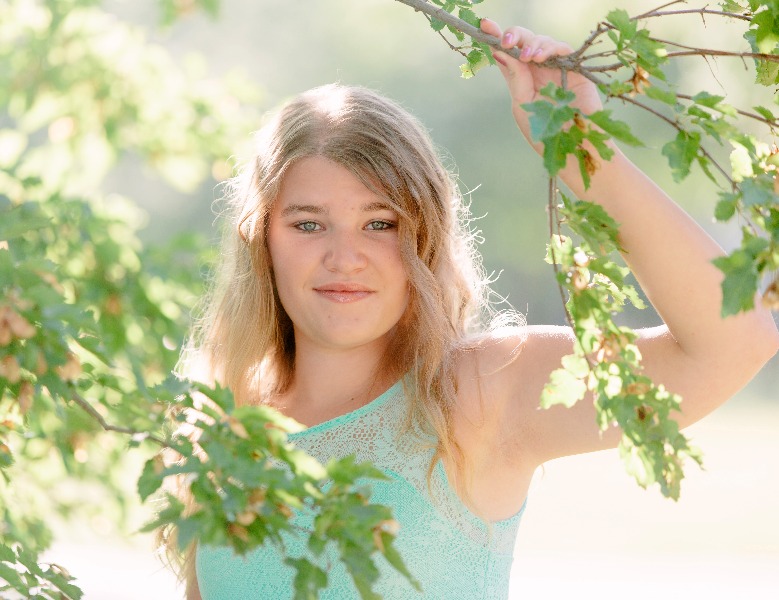 Dominique Elyse Kooiker was born on February 20, 1999, to her mom, Sonja, and dad, Reid. Dominique has a brother, Gabe, and a dog, Cooper, with various cats. Dominique's favorite things to do are watch the movie "Beauty and the Beast," listen to Disney or Broadway music, read Little House Series, and watch her favorite Broadway shows "Newsies," and "Beauty and the Beast." She also loves the color blue, eating pasta, and studying history and English.
Throughout her high school career, Dominique has participated in the Backpack Program, National Honor Society, Large Group Speech, choir, jazz choir, swing choir, solo/ensemble day, yearbook staff, newspaper editor, musicals, may term plays, and Missoula Children's Theater. Dominique has maintained the High Honor Roll throughout her high school career, as well. In her community, she attends the Tabernacle Baptist Church Youth Group. For her senior schedule this year, she is taking advance math, single survival, today's family, journalism, government, college composition, economics, college algebra, western civilization, Composition I, Composition II, public speaking.
In her future, Dominique sees herself attending college, majoring in English, and being amazing. Dominique's most memorable high school moment was "the absolute sense of family the cast of the musical was always able to create. We always got to know each other so well, and I made some very unexpected friends. The joys and sorrows and celebrations and stress always pulled us together so tight. From goofing off backstage to the tears after curtain call, we became a family through and through." If she could spend a day with anyone dead or alive, she would spend it with her Grandma Lu and Grandma Kooiker, because she misses them and wishes she could have known them better. For words of advice to underclassmen, Dominique believes you shouldn't be afraid to be yourself. If people don't like you for who you are, that's their problem.
~Written by Sierra R