Becca Harberts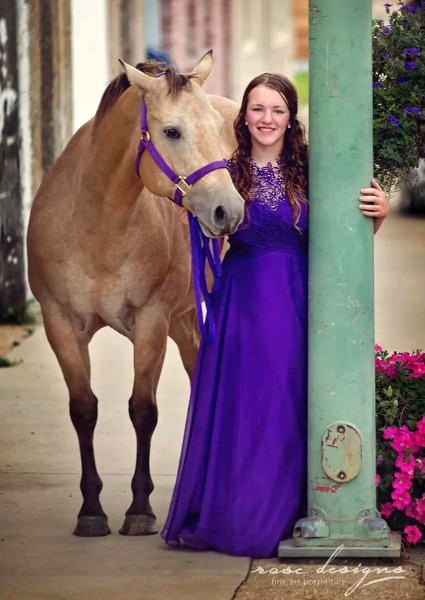 Born on August 12, 1999, to Ordel and Melissa Harberts, Becca is the youngest child. She has three older sisters, Nicole, Mindy, and Jess. The family has two dogs, Annie and Robbie.
Becca has kept involved in many ways during high school. She is a 4-year member of the band and the FFA. She is currently the FFA reporter and the editor of Homegrown. Becca is also the 4-H club secretary and 4-H youth county council president. She is also a member of the NHS. In school Becca's schedule includes ag. business, single survival, human anatomy and physiology, economy, and college classes as well.
Looking back, Becca's best memory from high school was the National FFA Convention in 2015. She wants to advise the underclassmen to take some challenging college courses, rather than just enrolling in the easy classes. Her plans for the future include going to SDSU to study animal science-business and production.
If she could spend the day with anyone, she would choose to spend it with her Grandma Harberts. Becca's grandma was the most courageous person that she knew, and she would love to get the chance to have another day with her. Becca's favorites are just as much fun as she is. Her favorite movie is "New in Town." Country music is the way to go when turning on the radio if you ask Becca. Her favorite color is blue, and her favorite book is "The Rescue" by Nicolas Sparks. Applesauce and chocolate milk are her favorite things to eat, and "Hawaii 5-0" is her favorite TV show.
~Written by Sydney E