The Homecoming Queen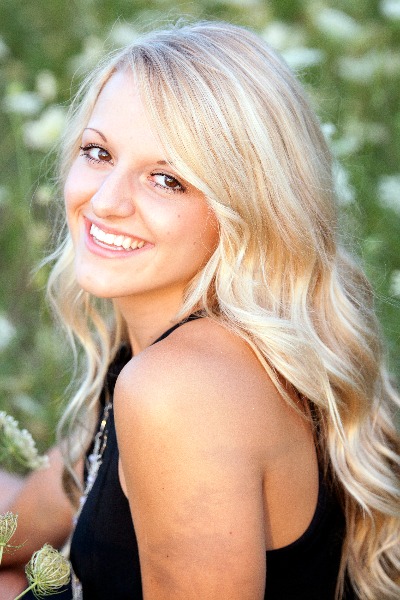 Madison Jo Elbert is the oldest child of Mike and Jenn. She was born on October 26, 1998. Maddie has two younger siblings, Josh and Matt.
Throughout high school Maddie has stayed involved in both sports and other extracurricular activities. Volleyball, track, basketball, and softball are the athletic programs that Maddie is involved in. Her list of clubs is even longer. Maddie is a member of FFA, TATU, international club, and student council; she also is the drum major of the band.
Outside of school she keeps involved in the community by teaching the 3-year-old class at Family Faith Formation. She also attends youth group at Holy Name. In addition, she serves on the Lyon County Youth 4-H Council and is a member of the Clever Clovers 4-H Club. One thing that Maddie has always enjoyed doing is showing cows at the fair.
Maddie is currently undecided on what college she wants to attend, but she knows that she wants to major in some science. Her advice to the underclassmen is to get out of your box and try something new.
Maddie has a lot of fun favorites, tie-dye blue being her top choice of a color. "Book Thief" is a must read according to Maddie. Her favorite food is spaghetti, subject is science, and TV show is "Criminal Minds." As our homecoming queen Maddie is always a happy and friendly face to see in the hallways.
Written By Sydney E