Emily Estes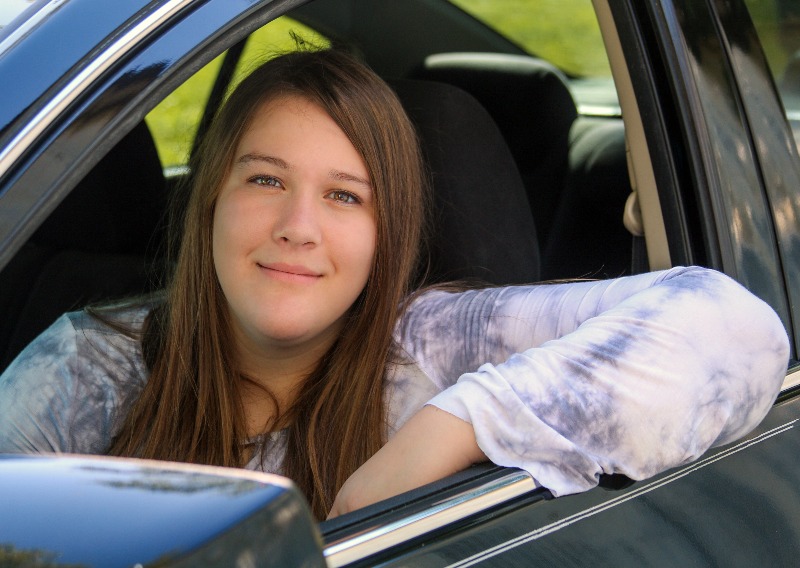 On November 13, 1998, Emily was born to her mom and dad, Marcia and John. Emily has two sisters, Amanda and Jill, and a dog, Cookie. In her spare time, Emily watches "Captain America," or "Finding Nemo." She loves to listen to The Weeknd, and some of her favorite TV shows are "Star Trek: First Generation" or "Kuroko no Basket." Blue or green are her favorite colors. She loves all kinds of cheese and bacon. She enjoys reading "Ember in the Ashes," or "Steelheart," and the subject, biology. She also loves her black Nissan that she named Kit.
In her community, Emily has participated in the Matrix Ministries. In school, Emily has participated in band, golf, class treasurer, book club, and mock trial. This year, Emily is taking
AP calculus, band, independent art, anatomy and physiology, work study, and any other required classes needed for graduation.
After high school, Emily hopes to attend SDSU and study to be a medical textbook illustrator or a surgeon. In ten years, she plans on graduating from medical school and having some pet fish. Emily's most memorable high school moments would be Mr. Towne's comments on everyone's conversations. If she could spend a day with anyone dead or alive, she would spend it with her grandfather. She would want to meet him and get to know him, because she has heard such great things about him. Also, having her grandfather for a day would make her dad happy. Emily advises underclassmen to not be afraid to try new things, because you may find your calling in life.
-written by Sierra R