Mitchell "Haze" Haselhoff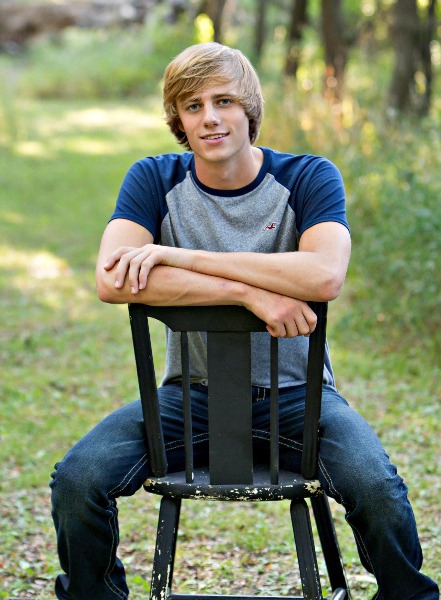 This Central Lyon senior was born on March 3, 1999, to Dennis and Stacie Haselhoff. Mitchell has 2 brothers: Marcus and Grant, and a dog, Colt. He likes watching the movie "War Dogs," listening to the cover song "Closer" by Connor Maynard, and reading "The Martian." Mitchell loves the color blue, French toast, math and science, and the TV show "How I Met Your Mother."
Mitchell has participated in football, basketball, track, baseball, robotics, band, jazz band, NHS, and went on the NASA trip. In his community, he has participated in helping with ATLAS and is involved with the Catholic Youth Organization. His senior schedule involves principles of engineering, physics, AP calculus, college composition, government, and economics. Mitchell has been a member of NHS for 2 years and received a half room and board scholarship to USD.
After high school, Mitchell plans on attending SDSU for mechanical engineering. In ten years from now, he hopes to be working for a successful company as a mechanical engineer. Looking back, Mitchell's favorite moment of high school was the Florida trip for band during his freshman year.
If he could spend a day with anyone dead or alive, he would spend it with Bill Gates. Mitchell would want to see the way Gates thinks and find out what motivates him. Mitchell advises the underclassmen that high school will be over before you know it, so have fun and make the most of your time.
-written by Sierra R