Best Sportsmanship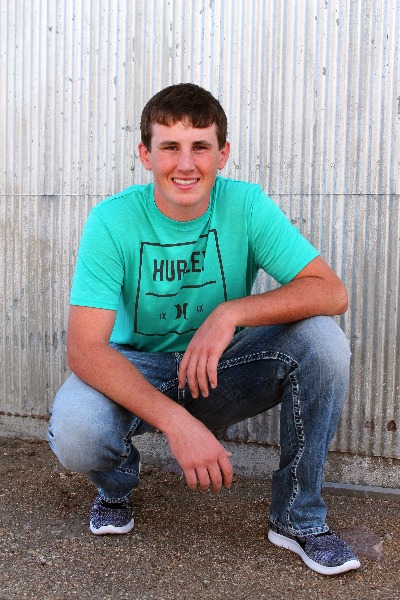 On August 22, 1998, Tim, who works for Rock Rapids Utilities, and Julie, who is a second grade teacher at Central Lyon, welcomed their first child, Brandt Boekhout into the world. He was later joined by his sister, Brecken, who is a sophomore. Brandt also has three dogs: Booner, Buster and Ava.
Brandt has kept busy during his high school career with his extracurricular activities. He has enjoyed participating in football, basketball, golf and baseball. Brandt has also enjoyed being in international club and coaching flag football. He has received several honors high school, including second team all-conference in golf as a freshman and first team as a sophomore and junior. In baseball he received an all-conference honorable mention. Brandt also got all-district offensive lineman and all-academic team in football. He was inducted into National Honor Society this past year.
This senior is in challenging classes this year. Brandt is taking consumer/business math, Spanish IV, single survival, public speaking, government, economy, college composition, building trades, and personal finance. His future plans are attending a four-year college and majoring in some form of wildlife biology or business. In ten years Brandt says he sees himself living in a nice house with a steady job and hopefully enjoying his career and still having plenty of time to spend golfing and hunting.
Brandt's favorite movies are the Fast and Furious series, and he likes to listen to country. This senior enjoys the color blue and watching "Ridiculousness." His favorite food is pizza. Brandt's favorite subjects are math, science and shop. His favorite book is "The Great Gatsby." His most memorable high school moment was participating in athletics. If he could spend a day with anyone, Brandt would enjoy golfing for a day with Jordan Spieth, one of the top golfers right now.
These are Brandt's words of wisdom to the underclassman: "Participate and enjoy high school because it's over before you know it."
written by Dominique K.