Most Athletic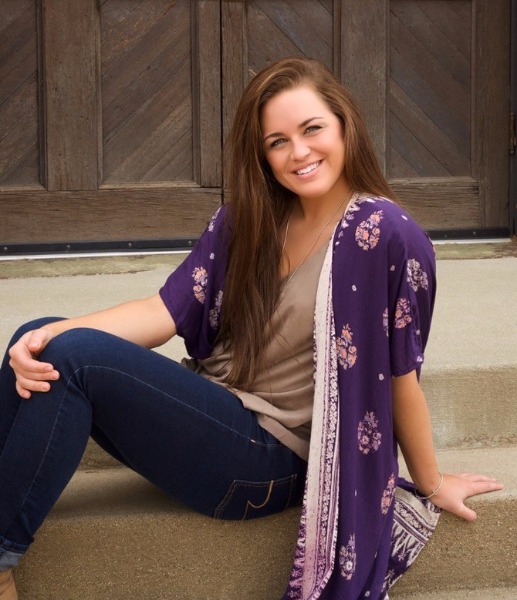 On November 20, 1998, Ashley Michelle Boer was born into a loving family. She lives with her mom, Dawn, and her dad, Matt, and has an older sister, Kayla.
Ashley is very active around the school, being a part of the volleyball, track, and softball teams for all four years of high school. She has also been on the school's basketball team for the past three years. Ashley is an active member of the international club and TATU and was the class secretary her sophomore year. Outside of school, this senior is a member of the RCYF youth group and enjoys being a part of their praise team. Ashley has received several honors throughout high school, including all-conference and all-district team for softball and volleyball, and being KIHK player of the game for volleyball. As well as being very active outside of school and in extracurricular activities, Ashley is very involved in her schoolwork. This year, she is taking painting, ceramics, entrepreneurship, Algebra II, college composition, public speaking, government, economics, strength and conditioning, choir, and single survival.
This senior's favorite movie is the "SpongeBob Squarepants Movie," and she enjoys listening to Nicki Minaj. She also loves the color violet and eating pancakes. Her favorite show is "The Office" and when asked what her favorite subject is, Ashley said she would rather play volleyball. For her future plans, Ashley sees herself going to college, though she's not sure what for yet. Ten years from now, she hopes to be graduated from college, living in a city, and starting her career.
Ashley's favorite memory of high school is state volleyball her sophomore year because the team was able to get runner-up. When asked who she would spend the day with, this senior said she would spend it with Jesus to ask him questions about anything and everything. Ashley would like to leave this advice for the underclassmen: "Messing up is okay! Everyone makes mistakes, but we don't have to let them define us." She also advises that you are never too young to make a change. Use your voice and use it now.
written by Callista Paulsen