Grant William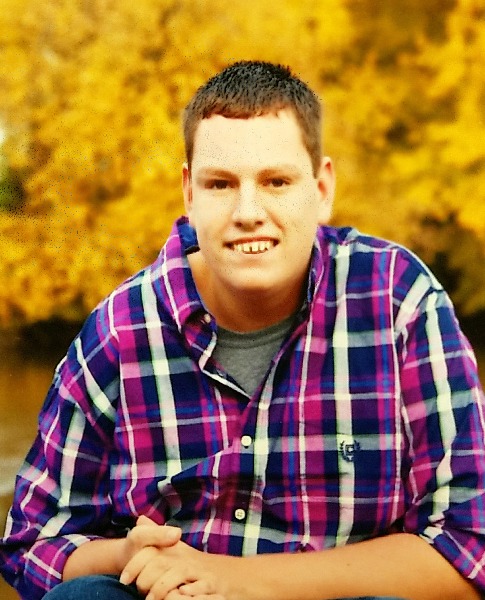 On May 2, 1998, Ty and Kim Geerdes were blessed with the arrival of their Son, Grant William. He has one sister, Amber. He also has a brother-in-law, Kenneth, and two nieces, Addisyn and Victoria. He also has a dog named Taze.
This senior has enjoyed participating in band and choir throughout high school. Grant is taking work study, PE, band, and choir this year. His most memorable high school moment was going to prom with Carly. In the future, he is going to work at Hope Haven in Rock Valley. When asked where he sees himself in ten years, Grant replied, "On a boat somewhere warm." Grant's words of wisdom to the underclassmen is to "always greet everyone with a big smile and an enthusiastic 'HI!'"
Grant has quite a few favorite things. He loves the movie "Shrek." He likes to eat pizza and watch "Ice Road Truckers." His favorite color is blue. Grant loves all types of music, especially anything with a down beat. He loves pheasant hunting, fishing and deer scouting with his dad, and farming with Becky, Tim, and Dalton Ver Beek. Grant also enjoys weekends spent at Okoboji tubing and swimming with his family. If he could spend one day with anyone, he would spend it with Oma Geerdes. She always made him laugh, spoiled him rotten, and treated him like he was the same as everyone else.
Grant says, "I would like to thank everyone who sincerely cared for my wellbeing over the last 13 years. From my classmates, to my para-educators, special-ed teachers, faculty, the cooks, bus drivers, administration and staff, and the entire CL family, I sincerely thank you. I will miss ever one of you, and when you see me out and about, I will always greet you with a big smile and an enthusiastic 'HI!'"
~written by Dominique K