Jazzy Jaydon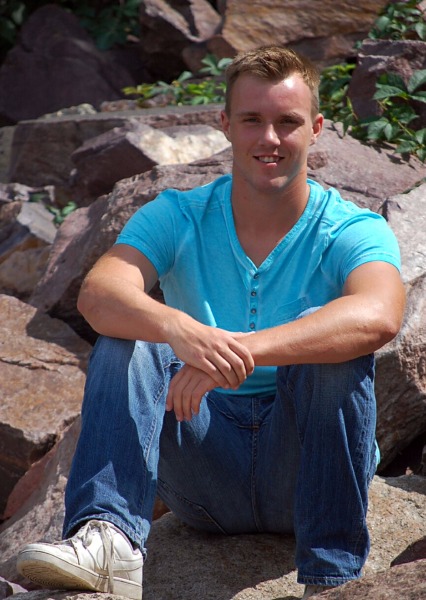 On May 5, 1998, Brian and Sherry Baker welcomed their first child, Jaydon, into the world. Jaydon was later joined by a little sister, Maycie.
This senior has kept busy during his high school career. Jaydon participated in track, football, and baseball. He was named a football captain his senior year. He was also an active part of the music program, singing in full choir and jazz choir. Jaydon acted in the fall musicals and May Term plays as well. In addition, he is an active part of his church youth group.
Jaydon has chosen challenging classes for his final year in high school. He is taking government, human anatomy, college composition, choir, and psychology. Jaydon has received academic and athletic scholarships. His future plans include playing football at Northwestern and going to college for computer science. In ten years, Jaydon sees himself working for the government as a cyber-security agent.
This senior's favorite movie is "The Accountant." Jaydon's favorite song is "Death of a Bachelor," and he enjoys reading "Soldier X." His favorite colors are orange and blue, and he likes to watch SportsCenter. He loves eating at Buffalo Wild Wings and enjoys his psychology class. Jaydon's most memorable high school moment was starting varsity in football as a sophomore. If he could spend one day with anyone, he would like to spend it with Morgan Freeman just so he could hear his voice.
These are Jaydon's words of wisdom to the underclassmen: "Set a good example, and follow the upperclassmen's orders."
-written by Dominique Kooiker