Mikayla Leuthold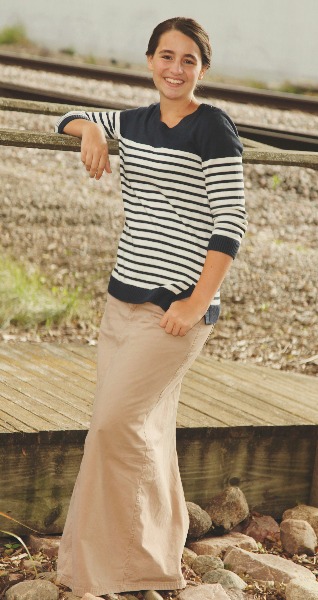 Mikayla Leuthold was born on July 26, 1999 to Bradley and Michelle. She is the middle child with two older sisters, Ashley, who is married to Isaac Perrine, and Monica, and two little brothers, Brendan and Derek.
Mikayla has a full schedule this year with taking Intro to Psychology, Spanish IV, consumer/business math, composition I, foundations of education, sociology, economics, government, psychology, college composition, novel II, and direct observation. After these busy school hours, she spends much of her time working at Simply Said and mentoring younger students.
When Mikayla is not busy at school or work, she enjoys eating her favorite food, venison, and reading "Anne of Green Gables." She loves the color turquoise and enjoys working with kids. Mikayla also enjoys traveling to visit friends, spending time with her family, and playing the piano.
Mikayla is unsure exactly what she wants to do in the future, and has decided to stay at home and work for a while until she decides. If she could spend one day with anyone in the world, she would choose her mom. Her wisdom to the underclassman is "work for a cause, not for applause. Live life to express, not to impress. Don't strive to make your presence noticed, just make your absence felt."