Becca Earns IFT State Award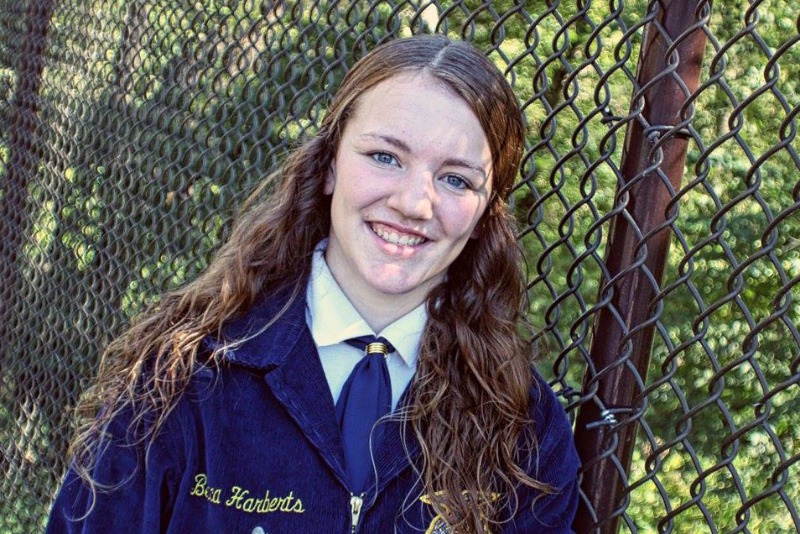 Central Lyon Senior FFA member and Chapter Reporter Becca Harberts, was selected as the 2016-2017 Iowa Farmer Today Journalism Award first place recipient. The Iowa Farmer Today assists by providing recognition to Chapter Reporters, selected by a judging committee, as having submitted outstanding articles that were written by the Chapter Reporter reflecting the members' participation and published aritcles in the local paper. Recognition of Iowa Farmer Today Journalism Awards will take place during the 3rd General Session of the Iowa FFA Leadership Conference on Tuesday, April 11, 2017.
Through the 1980's and 1990's and into the new millennium, Iowa Farmer Today has covered presidential elections, shifting farm legislation, droughts and floods, the debt crisis of the early 1980's, the commodity price crisis of the late 1990's, the ongoing debate surrounding genetically enhanced crops, improvements in equipment, industry consolidation, advances in crop and livestock production and the unique aspects of farm families and lifestyles. The editors are committed to presenting practical, relevant and timely news and information farmers can put to use on their farms. The editorial mix contains stories ranging from global to local in scope, high-tech to nuts-and-bolts, production to politics. Iowa Farmers Today is crucial to many farmers across the state, and has educated many agriculturalists for decades. Discussions were held for several months with the Cedar Rapids Gazette for the need for a publication focused entirely on the issues facing Iowa's farmers. The complicated business of farming and the emotion of the rural lifestyle were not being fully addressed by the ag media in the early 1980's.
The company's main product is Iowa Farmer Today, a tabloid distributed to 70,000 farm owners and operators in and around Iowa each week. IFT Publications publishes Missouri Farmer Today, which serves 20,000 farm operations in the state. The company also publishes Midwest Marketer, a weekly, tab sized beef publication. Electronic services include Iowa Farmer Today Online, the company's home page on the World Wide Web at www.IowaFarmerToday.com. Congratulations to Becca and her FFA advisor/agricultural educator Mr. Rockhill.