Students Selected for State FFA
Link to Today's Session LIVE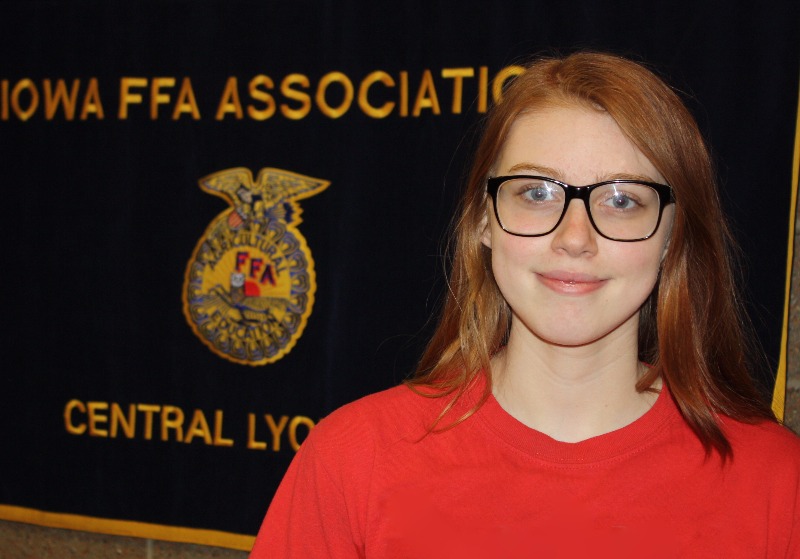 Several FFA students have been selected to participate at the state Convention. Click here for a link to the live session of the FFA Conference.
The FFA Idol Competition (FFA Talent) will take place on Monday, April 10, from 1:00 PM to 3:00 PM on the main stage in Hilton Coliseum. Tune in for freshman Bailey Keough's performance at approximately 2:00.
The first general session of the state conference begins at 4:30, when Bergin DeBruin will be receiving the chapter's FFA Foundation Ambassador Award. The Iowa Farmer Today Award goes to Becca Harberts. Trina Fluit, Jacie Friedrichsen, Kolten Bus, and Jarrett Fastert were selected for Iowa FFA Chorus; Becca Harberts and Devin Miller for State Band. Congratulations for these students and their FFA advisor Mr. Rockhill.