Braeden Schulte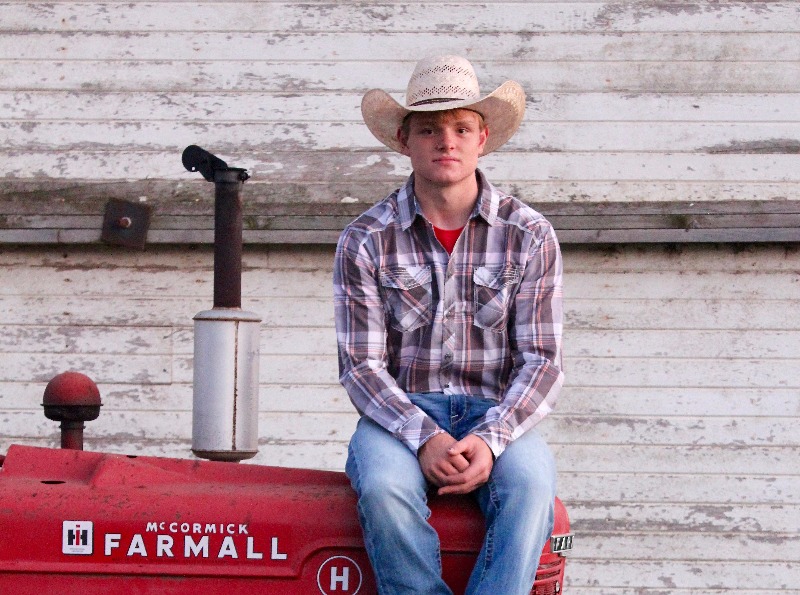 On November 18, 1999, Nate and Amy Schulte welcomed their second child and first son, Braeden, into the world. Braeden grew up with three siblings, Kori, Cael, and Gabe.
Braeden has been rather involved while attending Central Lyon. He has participated in Wrestling, FFA, 4-H, and he has been a starting offensive lineman the past two years for the CL-GLR Football team. Braeden also attends the First Reformed Church on Sundays, and he goes to the youth group there on Wednesdays. He also attends his 4-H and County Council meetings once a month.
This year Braeden is taking Economics, Business Consumer Math, Personal Finance, and Advanced Animal Science, which is his favorite class in school. After high school he plans to attend to go to college to get a degree in agriculture production.
Braeden's favorite movie is American Sniper. His favorite music is country, he likes the color red, and he likes the TV Show The Walking Dead. He enjoys eating burgers, and he likes the book Michael Vey. Braeden's most memorable high school moment took place during his sophomore year football season. The team was on the way home from the football game in Rock Valley, and the bus almost got hit by a train. The advice that Braeden would give to underclassmen is, "get involved with as many activities as you can."
Written by Journalism Class