Emily Vandekop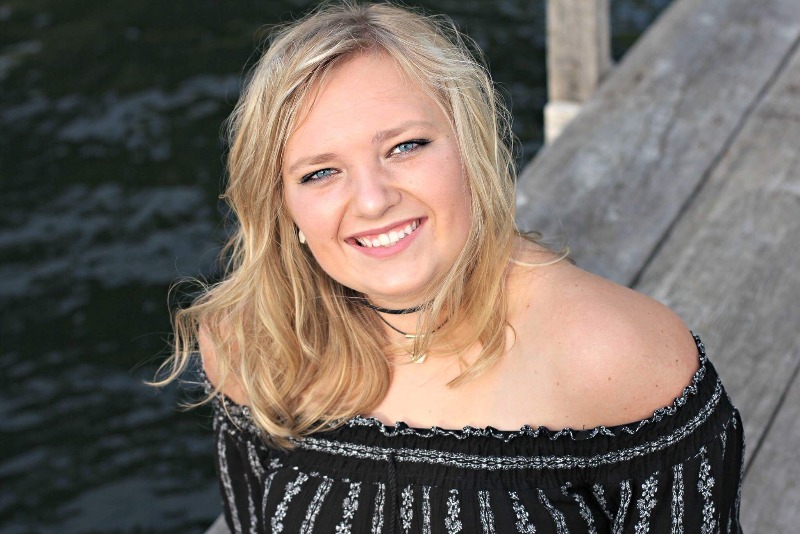 On July 27, 1999 Emily was the firstborn to Todd and Heidi VandeKop. A few years later she became a big sister to her brother Trey.
Emily has been very involved throughout her high school career, participating in gold, basketball, NHS, international club, musicals, band, jazz band, drum major, choir, swing choir, jazz choir, and this year she is the president of the Book Club. She also in involved in the Christian Reformed Youth Group outside of school. Emily has received 1st and 2nd Team All-Conference honors her junior and sophomore years. Her most memorable high school moments have been State Jazz Band and winning the Central Lyon golf tournament as an individual her junior year.
Emily is taking many hard classes this semester including: AP Calculus, Spanish IV, Government, Economics, and Western Civilization. After school Emily plans to go to a 4-year college for nursing. She is unsure about where she will attend yet.
Some of Emily's favorite things include Finding Dory, The Office, and Slammed by Colleen Hoover. Emily's favorite color is purple and her favorite subject is Social Studies. The advice that she would give to underclassmen is: "It's a long four years, so you might as well make the best of it and get involved in many activities."
Written by Callie Yeakel