Halie Heitritter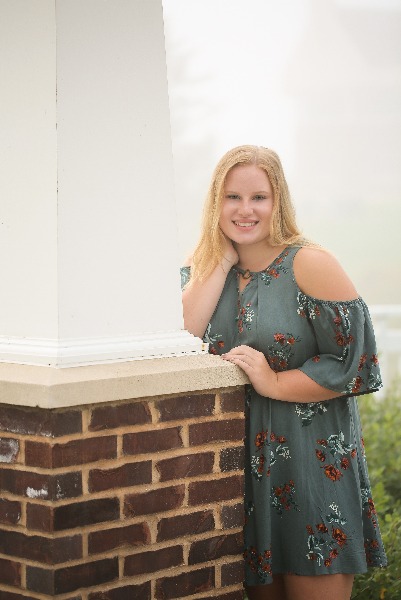 Eighteen years ago on July 20, 1999 Halie was born to her parents, Bret and Debbie Heitritter. Halie has one brother, Dauson, and a dog named Zoey. Halie has been very involved at Central Lyon. She participated in volleyball in 9th and 10th grade, she was a wrestling cheerleader in 10th and 11th grade, and is a basketball cheerleader this year. She was in International Club freshman and sophomore years and has been in the Book Club since her sophomore year. Halie has a full schedule including Advanced Math, Anatomy, College Composition, Ceramics II, Spanish IV, Government, Choir, and Public Speaking. Outside of school, Halie is a member of the First Reformed Youth Group.
Along with this list of activities, Halie also has many favorites. Halie's favorite movie is "Moana," and she enjoys pop music. Her favorite color is blue, her favorite food is chili, and her favorite subjects are ceramics and anatomy. Halie's favorite book is "The Mortal Instruments Series," and favorite TV show is "Grey's Anatomy."
In the fall of 2018, Halie plans to be attending either Iowa State University or South Dakota State University to obtain a bachelor's degree in Chemistry. Halie's most memorable high school moment is prom. Halie words of wisdom to the underclassmen is, "It doesn't matter how others see you, it's how you see yourself." If Halie could spend one day with someone it would be Jessie Holman because she lives in Boston, and she don't get to see her very often.
Written by Journalism Class