AP Biology Immune System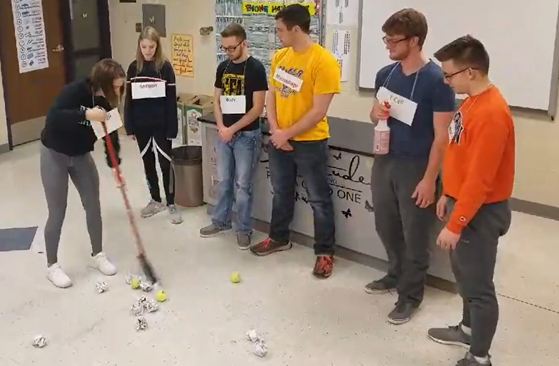 For our unit on human body systems the AP biology class was given the challenge of writing and acting out a short play on the immune system. AP biology has implemented many different learning/teaching styles to help the students retain all the information that will be needed for taking the AP exam in May. We have made models, played trivia like games, had lots of discussions, watched videos, and of course the age old lecture sessions.
This play is a wonderful example of what students are capable of if given the chance. It is a great way to learn and be creative all at the same time.
It was fun to watch the evolution of the play and I think that they did a great job.