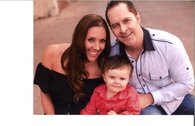 My husband, LaMont, and I were married in July of 1976. We have 3 children: Mandie, Micah, and Leah. Micah and Heather were married in June of 2003 and they have a beautiful family, Carter Thomas who was born in January 2008 and Tenley Joy who was born in August 2011 . Mandie and Trent were married on a beach in Mexico in May 2010 and their son, Ryker Jay was born Oct. 2012. Leah and Tanner have been together since 2003.
I enjoy spending time with my family, gardening, photography, and participating in outdoor activities.
read more
Hello, my name is Marla Freese. I have been working at Central Lyon since 1999. I am the Administrative Assistant for Superintendent Dave Ackerman and work closely with the business manager, Jackie Wells. . . .