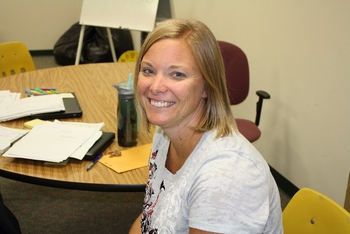 Welcome to my classroom! Room 20 is always buzzing with sound as you walk by the room! If you ever want to stop by I encourage you to come in and see what we are working on.
My name is Kelly Weiler. I have been teaching for 13 years, but 2014 was my first year at Central Lyon. My husband Troy works at Diamond Vogels in Orange City. We have three kids. Our oldest, Landen is 13 years old and in 7th grade. He is actively involved in sports and loves to hunt and fish. Our oldest daughter, Riley is in 5rd grade and is 12 years old. She loves to play sports as well and is a huge volleyball and softball fan. Our youngest is Kinley and she is 6 years old. She loves going to all of her siblings sporting events and loves to play outside.
When I am not at school, I am busy coaching volleyball, JH softball and JH track. As a family we love to camp, be outdoors and have camp fires.

read more