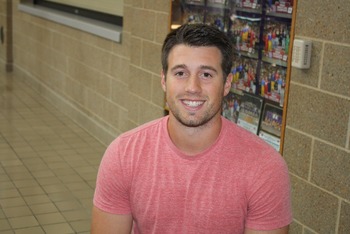 My alma mater is Northwestern College in Orange City, IA (Go Raiders!!) where I graduated in May of 2015 with an elementary education degree and endorsements in middle school social studies and science. I played baseball four years at Northwestern and had a great experience, along with my studies in education. If I'm not . . .
Video is a Must See!
There are a lot of exciting things happening in room 104 this year! We are learning different reading and English skills, working on improving our writing, practicing to be better readers and spellers, and discovering the world around . . .