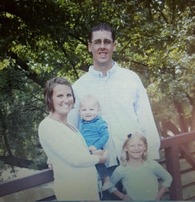 My name is Mrs. Rypkema and I teach Title l Reading. I began my teaching career in 2014 as a Kindergarten teacher here at Central Lyon. In my free time I enjoy playing golf and volleyball, as well as spending time with my husband, Brad and our children, Taylor and Mason. I am excited to be working in . . .
Next week, we will begin the FAST test for reading and math for grades TK-5. These tests are given three times each year and test students on reading fluency and comprehension as well as a variety of different math skills. In . . .
"Just Right" books help your child find the right reading levels and make reading more fun! Reading an easy book makes it simple for kids to focus on meaning and think more deeply about the story elements. . . .