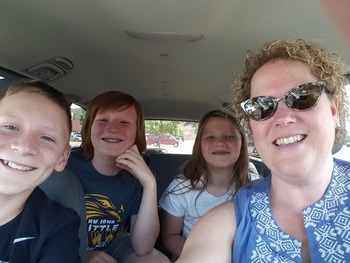 Hello - I am Linnie Ditsworth! This is my fourth year here in 3rd Grade. Before teaching full-time I subbed here at Central Lyon for 8 years!
My family and I have lived here in Rock Rapids for the past 13 years. My family includes: Marcus (husband), Xander (7th Grade), Xaccai (5th Grade) and Adelinne (4th Grade). All three of our children are students here at Central Lyon.
I am the After-School Coordinator for grades 3 and 4; I am also the High School Quiz Bowl Advisor. There are many activites here at Central Lyon where students can be involved!
Before moving to Rock Rapids, I lived in Minneapolis, where I was a 4th Grade teacher for 6 years for the Minneapolis Public School System.
I am looking forward to a wonderful year of teaching here at Central Lyon!!
read more