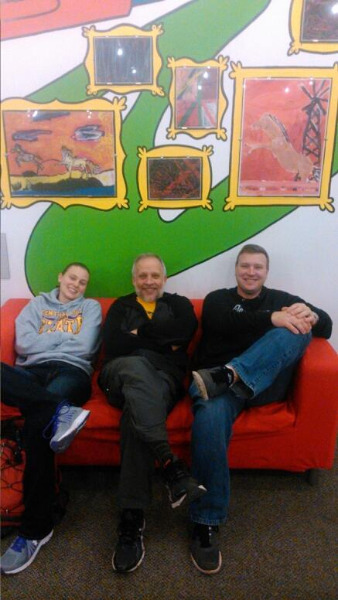 Welcome to my web page. My name is Mr. Snyder and I have been teaching at Central Lyon since 1990. I am currently a 5th grade teacher, but I taught Middle School English and literature for 5 years.
I teach all of the science in 5th grade. I also teach English, reading and spelling to my homeroom, the 5-2's. I am involved with the Varsity track program. I am the boy's head coach, but I work with the girl's program as well.
My wife, Rhona, and I have three children: Cole, Claire, and Carly. If I'm not coaching or in the weightroom I'm probably at one of their school or athletic events. When there is free time I really love to pheasant hunt and fish. If you need some pheasants and fish harvested from your property, please send me an email or give me a call. I love CL/GLR football on Friday nights and Augustana football on Saturdays. I can't print how I feel about Iowa State, but who wants to argue about NAIA football..... ouch, sorry Mr. Ackerman....
Thanks for clicking on my web page. I hope that you find it to be a useful tool to enhance your child's educational needs at Central Lyon.
Dan Snyder
read more